Office Manager: Michelle Korte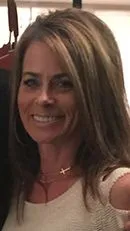 Michelle is originally from Florissant, MO and went to St. Thomas Aquinas and McCleur North high school to finish up her senior year. She has 7 years experience working in a chiropractic office. Michelle enjoys working hands on with patient care and can relate to the pain and discomfort. As an athlete in high school, she had back pain due to the repetitive nature of pitching softball.
Michelle's chiropractic story: "When I was younger I played softball for 10 years. I pitched and eventually developed shoulder and low back pain. Once I was done playing, I realized that the pain never went away. That's when someone I used to play softball with recommended I go see a chiropractor. After joint adjustments and eventually the addition of muscle therapy, I saw a decrease in shoulder and back pain."
Information for those looking for a chiropractor in O'Fallon, Lake St. Louis, Dardenne Prairie, and Wentzville area